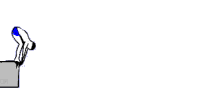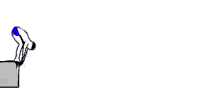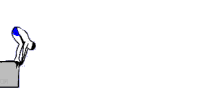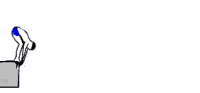 Bayside Swimming Club
Pool Rules and Information
ALL MEMBERS AND GUESTS MUST SIGN IN WITH THE LIFEGUARD ON DUTY UPON ENTRANCE TO THE FACILITY.
Everyone

MUST

shower before entering the pool, hot tub, or wading pool.

(STATE REGULATION)

No regular diapers (cloth or disposable) are allowed in the wading or large pool. Swim diapers are required.

(HEALTH DEPARTMENT REGULATION)

No person with a communicable disease is permitted in the pool, hot tub, or wading pool.

(STATE REGULATION)

No one under the influence of drugs or alcohol is permitted in the pool or hot tub.

No candy, food or beverage permitted within 12 feet of pool, hot tub or wading pool.

(STATE REGULATION)

NO GUM allowed inside pool compound.

No furniture within 12 feet of the pool.

(STATE REGULATION)

No smoking allowed on pool property.

Only unbreakable containers are allowed on pool grounds…

NO GLASS!

LIFEGUARDS:

Lifeguards have the authority to ask anyone to leave the pool grounds at any time.

Lifeguards have the authority to exercise Club Discipline Policy for infractions.

The lifeguard shall determine who is capable of swimming in the deep end and using the diving board.

The lifeguard on duty must approve pool play toys. The lifeguards will exercise their own judgment. Toys and games allowable will depend on the number of persons in the pool. No floatation toys are allowed in the pool or wading pool. Floatation vests are allowed for infants and toddlers.

Lifeguards will monitor the hot tub and wading pool, but are not responsible for guarding.

CLUB DISCIPLINE POLICY:

Verbal warning from life guard.

2nd warning results in time

out.

Member or guest removed from club for the rest of the day (phone call home from Manager).
Member privileges revoked for up to 2 weeks.
(Guest privileges may be revoked for rest of summer. Phone call home from Manager)

Running, pushing or other pool misbehavior is not allowed and will be subject to Club Discipline Policy.

No water guns or tennis balls allowed inside the compound.

Those engaged in ball games (particularly basketball) should be mindful of the safety of non-participants around them.

WADING POOL:

The wading pool is for children under 8 years of age who must be supervised by an adult and is limited to 10 children at a time.

Lifeguards will monitor the wading pool but are not responsible for guarding.

No one is permitted to use the pool unless a lifeguard is on duty.

(STATE REGULATION)

HOT TUB:

Children 6 and under are not allowed in the hot tub.
(STATE REGULATION)

Children 7-12 must be accompanied by an adult who agrees to supervise them in the hot tub.

Lifeguards will monitor the hot tub but are not responsible for guarding.

Limited to 10 persons and a maximum 15-minute period.


(STATE REGULATION)


Only 1 person at a time may be on the diving board or on the slide.

No running or horseplay on the diving board or on the slide.

Area under the diving board and the slide must be clear before use.

The lifeguard may close the diving board and/or the slide during periods of heavy pool use.

Refer to additional rules posted at the slide.

SWIM TIMES: Pool hours will be posted on the bulletin board.

Adult Only (noon) lap swim: Use during this time is restricted to persons 18 years of age or older.

Early Bird and 6pm lap swim: Teens 13 and up may participate.

Split Lane swim: From 1:30 to 2:00pm on weekdays, and 6:00 to 7:00pm on all days, the pool will be divided in half, with the west 3 lanes reserved for lap swim and the east lane available for open swim. The diving board and slide will be closed. No games may be played in the pool and noise shall be kept to a minimum. The hot tub reserved for adults 18 and over. The wading pool will remain open for regular use.

Only 1 guest per member allowed in pool during lap swim.

EMERGENCY TELEPHONE: The lifeguard will have a portable phone at all times which is reserved for emergency use. Members can make brief local calls on the wall-mounted phone outside of the pool office. Please check with the guard first.


GUESTS:

$5.00 per day, per person, including adults who use the pool or hot tub. Guest passes are available in books of 10 passes for $45.

No charge for out-of-county guests or sitters.

Guests must be accompanied by members.

Guests who reside inside Whatcom County are limited to 15 visits per swimming season.

Families are limited to 3 guests at any one visit or 1 guest family.

Siblings and friends of children in swim lessons may not be left unattended at the pool.

Active club members may rent the pool before or after hours for $85 for two hours. A non-refundable $25 deposit (applied toward the cost of the rental) is require to secure the reservation. Call Ken Ericson, Pool Manager, at 360-319-1218 or the pool answering machine during non-operating hours at 360-647-2168.

Pool rentals may be booked for Monday - Saturday evenings and Saturday and Sunday mornings (see the What's New for additional information). No rentals on Tuesday evenings during Teen Swim or Thursday evenings during Swim Meets. Some daytime hours are available. Contact the Pool Manager.

In consideration of our neighbors, please keep noise down after 9:00 PM (including music and noise in the parking lot).

PARKING AREA: Park cars in designated areas only. Overflow lot next door may be used.

PICNIC AREA & GAS GRILL: The picnic area may be reserved for a 2-hour period – please sign up on the whiteboard located in the picnic area. Please refrain from large groups during adult swim, adult swim with children on deck rules are in effect.

LOOKING GOOD:

Please use bicycle rack provided in the parking lot or bike rings on outside wall of pool building.

No bicycles within the pool area unless property of a lifeguard on duty.

No dogs or pets within fenced area.

Please clean up after yourself and place recyclable cans in the container provided.
THIS CLUB BELONGS TO YOU. PLEASE KEEP IT CLEAN.