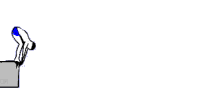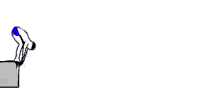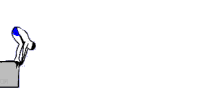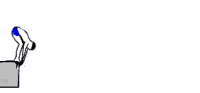 2019 What's New
Work Party. Our 2019 annual pool opening Work Party will be held on Saturday, May 4, from 10 AM to noon. Each family who helps will receive five (5) free guest passes as our special thanks. (View photos from previous work parties.)
Early-Release Days.
On early release days for Bellingham Public Schools (May 15 and May 23), the pool will open at 1:15pm for Open Swim instead of 3pm. So, the pool will be available for Open Swim from 1:15 - 6:00pm on dates to be announced.
Hot Dogs and Root Beer Floats! Our "School's Out" Party will be held on Friday, June 20, from 2-5pm.
This year we will be serving serving hot dogs and root beer floats. Grab your swim suit and towel; it's Party Time! Parents definitely need this too! Are you interested in helping? For additional information (and to volunteer to help), contact Sharon Loeppky at 360-223-0200 or Jermaine Larson at 360-739-7654.
Note that this event is open to Bayside Swimming Club members and their guests. Regular club guest policies apply.
Swim Team. Swim team will start on Wednesday, June 26, and is open to kids who can swim 25 yards continuously. Space is limited. Registration will open on April 1. Click the link below to reserve your child's place on the team. There will be a parent meeting on Tuesday, June 25 at 8 PM at the pool, and a Swim Team pool party from 8 to 10 PM.
.
Adult Lap Swim. The noon adult/lap swim will begin on Friday, May 24. From then on, the pool will be open for adult/lap swimming Monday thru Friday from noon to 2:00 PM and weekends from noon to 1 PM. Parents and children taking swim lessons are asked to please clear the pool deck promptly at noon and to be out of the changing rooms by 12:15pm. . There is also an additional lap swim time on Saturday, Sundays, and holidays from 8 to 9:30 AM. Note: On weekdays, from 1:30 to 2:00pm, the pool will be divided for the last half hour. The west 3 lanes will remain reserved for lap swim, but open swim will begin at 1:30pm in the east lane. No games may be played in the pool during lap swim. See the Pool Rules for additional information.
Pool Rentals. Active members may rent the pool for use before or after regular hours. The rental rate is $85 for 2 hours and requires a non-refundable $25 deposit to secure the reservation. Potential rental times are:
Monday, Tuesday, Wednesday, and Thursday evenings (no rentals on Tuesday evenings during Teen Swim or Thursday evenings during Swim Meets)
8-10 pm (early/late season)
9-11 pm (summer hours)
Friday evenings
9-11 pm
Saturday evenings
9-11 pm (except for moonlight swim)
Saturday and Sunday mornings
9:30-11:30 am (except for swim meets)
Reservations open April 15.
The pool is NOT available for rentals after August 31.
To book a pool rental, call Ken Ericson, Pool Manager, at 360-319-1218 or email him.
Times may vary (see schedule). Confirm with Ken Ericson.
Rental availability may be limited due to other scheduled events.
Note: The $25 deposit is non-refundable and will be applied toward the cost of the rental.
See the Pool Rules for additional details.
The Slide. The rules for using the slide, located along the west side of the pool, are essentially the same as those for the diving board. See the Pool Rules for additional information.
Moonlight Swim.
Moonlight Swim parties for the 2019 summer season will be held on the following dates from 9pm to 11pm:
| | |
| --- | --- |
| Saturday, May 18 | Saturday, June 1 |
| Saturday, June 15 | Saturday, June 29 |
| Saturday, July 13 | Saturday, July 27 |
| Saturday, August 10 | Saturday, August 17 |
| Saturday, August 24 | Saturday, August 31 |
| Saturday, September 7 | |
Family Party. The Bayside Board of Directors will host a party for all Bayside members families on Sunday, July 21, from 5-9pm. Watch for additional information. Food and drinks will be served, hosted by the Board of Directors.
Teen Nights at Bayside. Teen nights at Bayside.
All middle school and high school swimmers are invited to join us on the following dates from 8pm to 10pm.
| | |
| --- | --- |
| Tuesday, June 25* | Tuesday, July 9 |
| Tuesday, July 23 | Tuesday, August 6 |
This time period is reserved on the dates specified for TEENS ONLY You must be going into 6th Grade or above. Regular guest policy in effect. Come join in and have fun with your friends at a special time reserved just for you at Bayside! For information and questions, contact Ken, Pool Manager, at 360-319-1218 or email him.
(*The June 25 Teen Night will likely be cancelled due to snow day school closures.)
Lifeguard Class.
This summer's Lifeguard class is tentatively scheduled for Sunday, June 30 (9am-6pm), Monday, July 1 (noon-5pm) and Tuesday, July 2 (noon-5pm). All sessions will take place at Bayside. Space is limited. For questions or to sign up for the class, contact Randy at nooksack_swimmer@hotmail.com or call him at 360-305-6187. Ken Ericson at 360-319-1218 to get your name on the list.

Candidates must be at least 15 years old to take the class. Cost is $215. Upon successful completion of the course, participants will be certified in American Red Cross Lifeguarding & First Aid as well as Adult, Child & Infant CPR/AED for the Professional Rescuer. Both certifications remain valid for 2 years. Since all participants will access their workbooks online, participants will need to provide an email address in order to be granted access to the materials on the Red Cross website. For additional information, email the class instructor.